High Manganese Wear Parts Jaw Plate Fit for Telsmith H2238 H2550 Jaw Crusher Repalcements


Product Description
High manganese steel wear resistance parts wildely used in the Jaw Crusher , Cone Crusher,Impact Crusher, Gyratory Crusher and etc .HytonCasting produce High manganese casting liners mainly include
Jaw Plate,Mantle, Bowl Liner, Feed Cone , Check plate, Arm Liner , Steel Ball
,and etc, Hyton's casting wear parts can suit lots of world famous crushing equipment brand suach as :
Nordberg,Sandvic,Telsmith,Terex ,Symons ,Trio ,Kleeman ,Extec
and etc.

Specification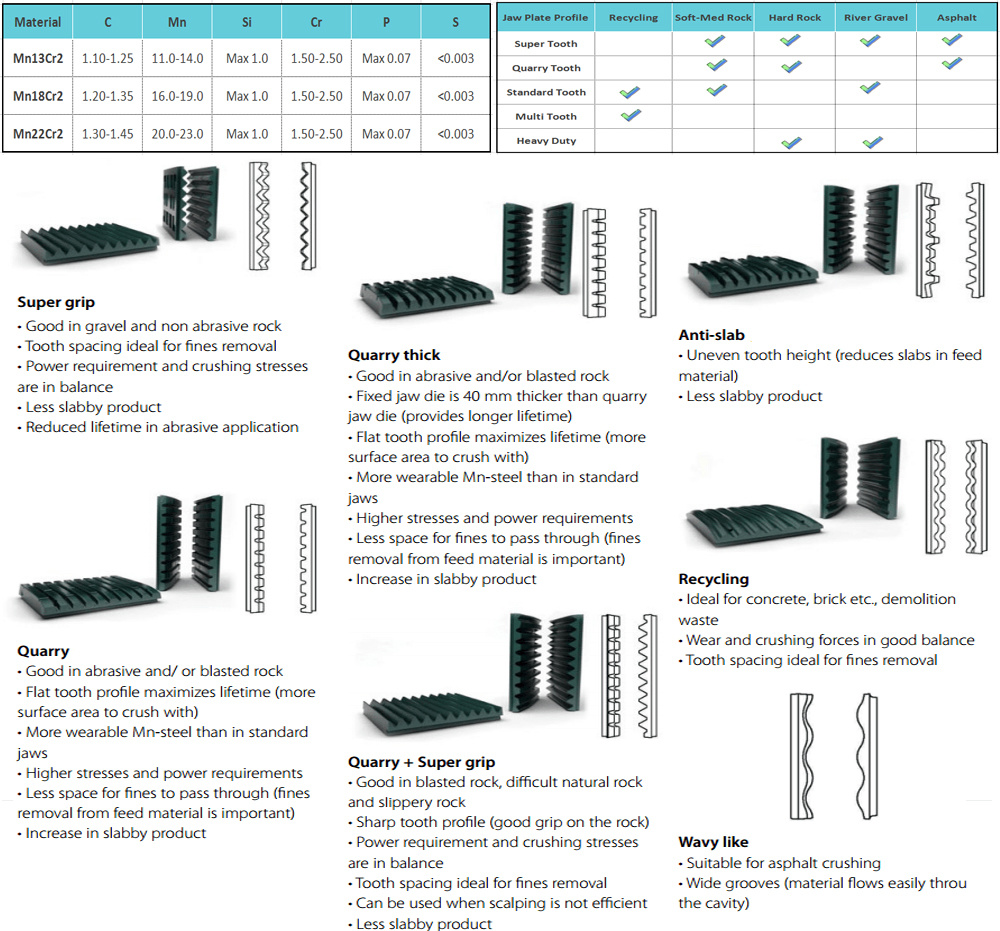 Mainly suit the cone crusher model under below :Met-sso:
C63 C80 C95 C96 C100 C110 C120 C130 C125 C140 C145 C150 C160 C200
Sand-vic:
CJ408 CJ409 CJ411 CJ412 CJ612 CJ613 CJ615 CJ815 JM806 JM907 JM1108 JM1206 JM1208 JM1211 JM1312 JM1511 JM1513
Te-rex:
J-1170 J-1175 J-1170AS J-1160 J-960 J-1480
Tels-mith:
H2238 H2550 H3244 H3450
Tri-o:
CT1030 CT1040 CT1048 CT1252 CT2036 CT2436 CT3042 CT3254 CT3254B CT3648 CT4254 CT4763 CT6080 .
Main Features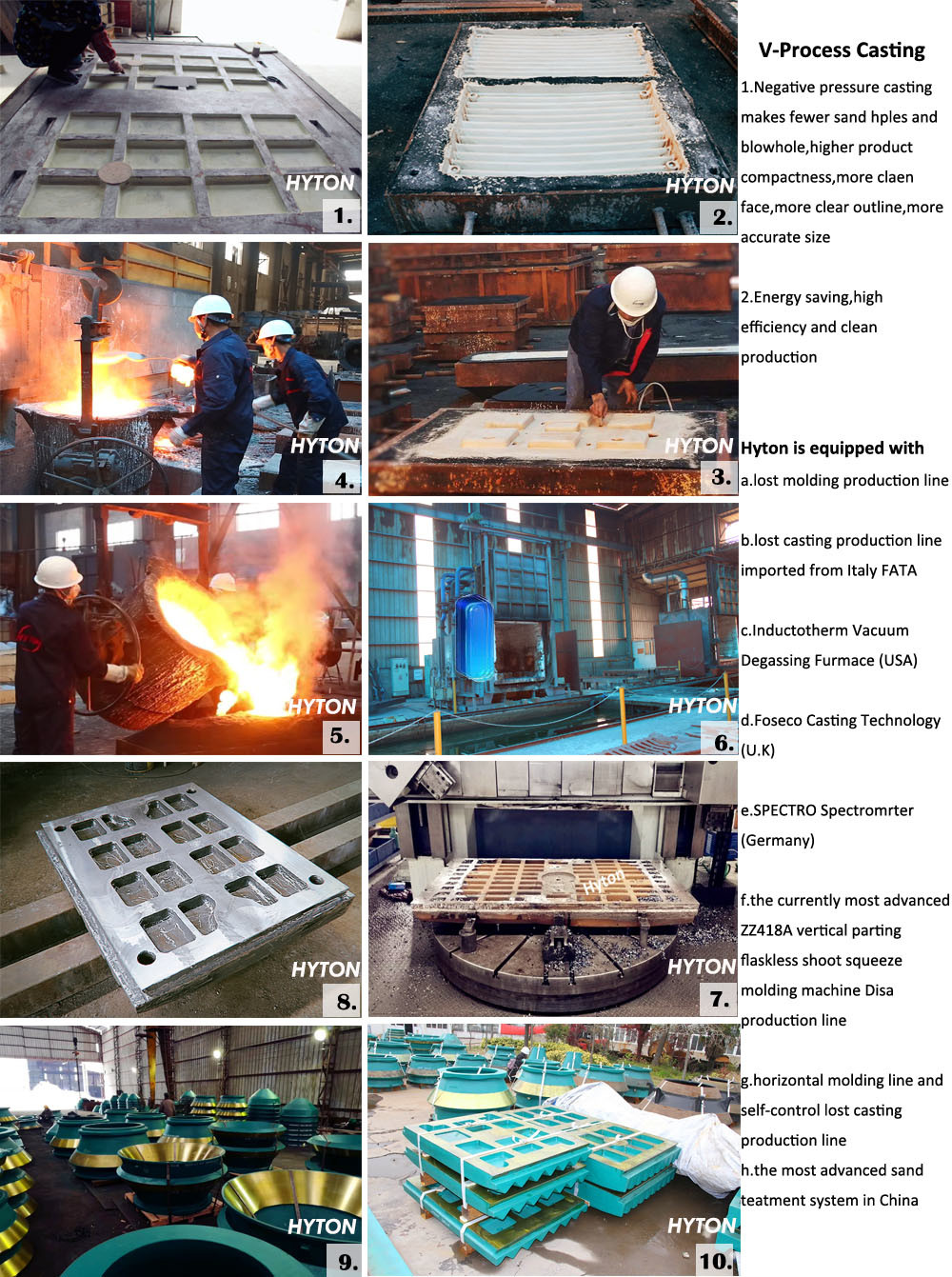 Company Profile
Hyton(Jiangsu) Mechnical Equipment Co.ltd is a leading enterprise in the large-scale engineering machinery wear-resisting casting industry in Jiangsu Province,Nantong City. As a new high-tech enterprise professionally manufacturing wear-resisting casting product Which specialized in manufacturing and research of High manganese and high Chrome wear parts. After ten years of rapid development, Hyton(Jiangsu) has now become a renowned enterprise in China's wear-resisting casting industry; it has become one of the famous supplier of wear parts for crusher and concrete mixer .Established in June 2004, the company is now undertaking a National Torch Program Project, and five of its patented products have been honored as the "New High-Tech Product" of Jiangsu Province two of which have been listed into the New Products Program of Jiangsu Province.The company's wear-resisting casting products have been praised to be the "Famous-brand Products of Jiangsu Province", the company has been appraised as a "Trustworthy" unit of Jiangsu Province for many consecutive years.
Testing & Shipping
1.Raw Materail Inspection------ Sample Hot Metal,High Performance Raw Materail Ensure Long Service Lifetime (S<0.003, P<0.07)
2.Structural Inspection------Dye Penetration Inspection,Infrared Detection,Magnetic Particle Testing Provide Clean Surface And Higher Compactness.
3.Product Size Inspection------Repeated Examination For Mould and Parts Size,Promise Accurate Parts Outline
4.Hardness Inspection------100% As Same As Original Standard .